חדש! מגבר סטריאו איכותי Class A,B משולב ממיר "DAC" איכותי מבית: Cary Audio
המגבר סטריאו Cary 300.2 חזק במיוחד, 300 וואט ב- 8 אום ו – 450 וואט ב-4 אום.
תוכנן להניע את כל סוגי הרמקולים בקלות רבה בשילוב
הצליל הקסום,המוכר והפנומנלי של היצרן.
חבילה נהדרת ביחס עלות תועלת למחיר.
גם מגבר סטריאו איכותי וחזק וגם ממיר Dac איכותי עם מיטב הטכנולוגיה החדישה המוצעת בתחום האודיו.
ביקורות משבחות רבות ברשת אשר טוענות שחברת Cary Audio ייצרה את מגבר הסטריאו "אינטגרייטד"
הטוב ביותר בתחום המתחרה ומתעלה על סטים נפרדים כדוגמת מגבר כח וקדם מגבר יוקרתיים וכל זאת
במחיר הנחשב לשפוי ביחס התמורה למחיר.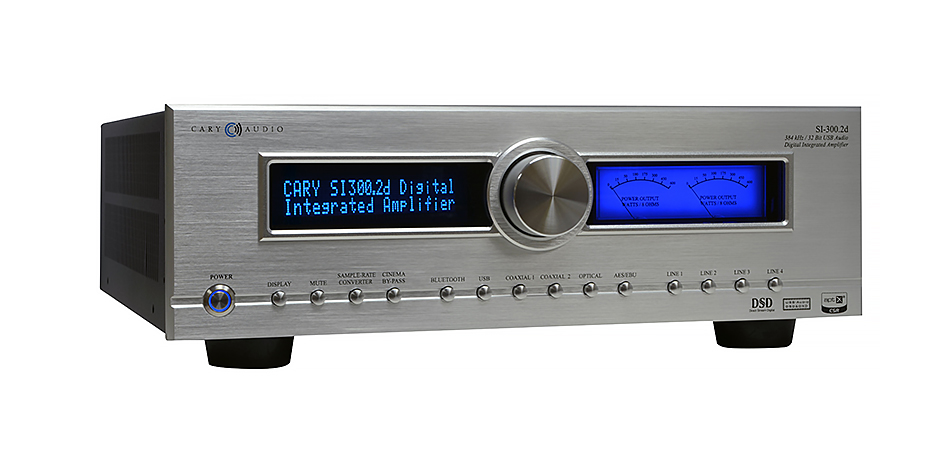 :תקציר מהסקירות
By any consideration, the SI-300.2 is a smashing success.
It's the best integrated amp that I've heard.
The Cary SI300.2 does bring sound-staging and dinamics that are quite tube like.
The integrated amplifier section is FAR more robust many preamp/power-amp combinations.
: סקירות